It's not too hard. I'll show you!
With so many options these days, it's hard to choose which choice is the best one. Making a decision can be tough, we know. That's why we're here to make it easy for you. In this tutorial email, we're going to take you step by step on how to pick out your design, customize it and finally purchase it. It only takes minutes and you'll receive your product in days.
Step One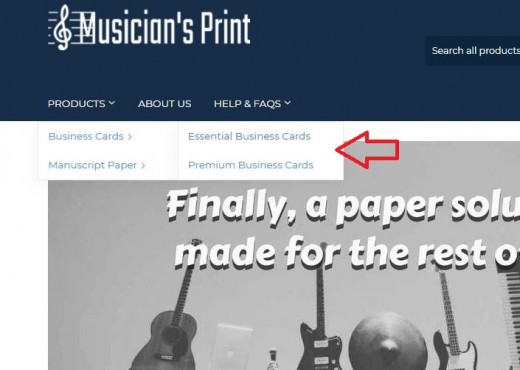 Let's say you're a singer and you want business cards. 

What you'll do, is from our home page, go to products>business cards. Then you can choose from the Essential Business Cards or Premium Business Cards.
Step Two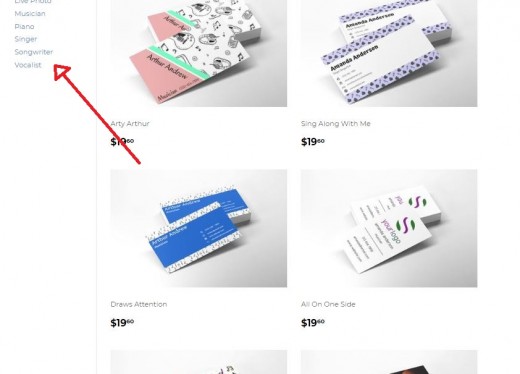 Select from many business card designs or you can choose by category (where the red arrow is pointing). 

In this case, we're just going to choose the card Sing Along With Me.
Step Three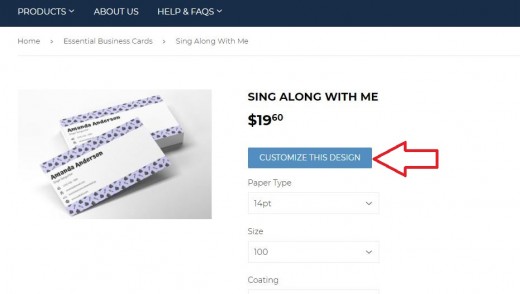 Congratulations you made a choice! =D

Once you've chosen your design, it's time to customize it. You can do that by clicking the Customize This Design button.
Step Four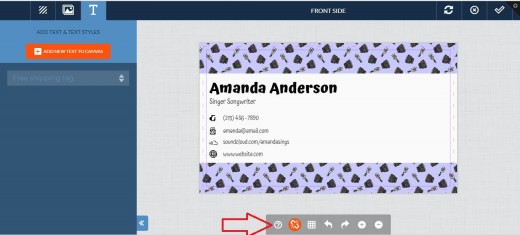 Customize it! 

When you're on the product designer page, there will be a question mark at the bottom. If you click that, it will run you through the tutorial on how to use the product designer. It takes only a couple of moments.
The Product Designer Tutorial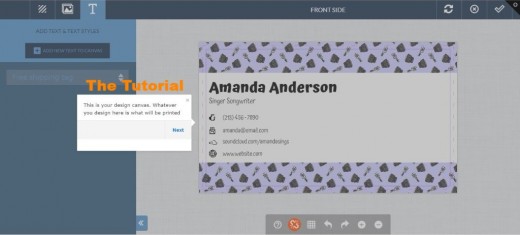 Are you still following?
Okay good :)
Step Five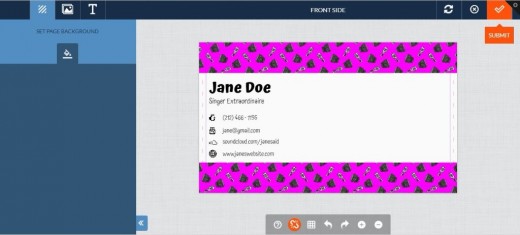 Now it's time to submit your product. 
As you can see in the image above. We changed the name, the occupation, and the contact information. We also changed the color of the background. When you're done customizing your product, click the submit button at the top right-hand corner of the screen.
Step Six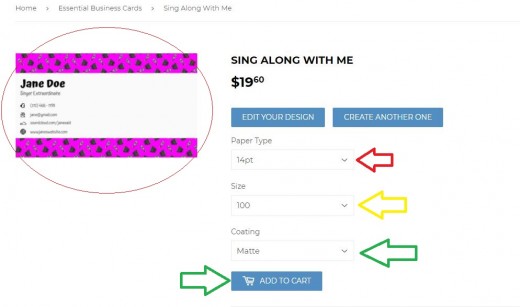 What type of paper are you really? No, really??? Not really. =D

All right we're just about there! So now that we've completed your design, it's time to select what type of paper you'd like. You have a choice (I know, more choices) between 14pt. 16pt, Recycle 100lb paper and 38pt Triple layered paper.

Once you've selected your paper type then just choose the quantity and if you'd like the coating on the paper to be matte or glossy

Now click Add To Cart.
Step Seven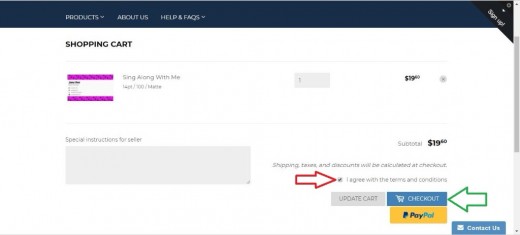 Finally!

Okay, now it's in your shopping cart. At this point, you can choose to shop around a bit more or check out. 

Before you check out you must agree to the terms. Basically, it says, "make sure you spelled everything correctly on your product and there are no typos." That sort of thing. This is because once your product goes into the printing process there's no turning back. =0
And That's It!
See making decisions isn't too hard when you have someone to help you along the way. Business cards for musicians are a great tool that can help when trying to make a good first impression.

We hope this tutorial email was of some help. We want the process of creating beautiful designs to be easy for our music community. Because we know you have more important things to do, like watching Family Guy.